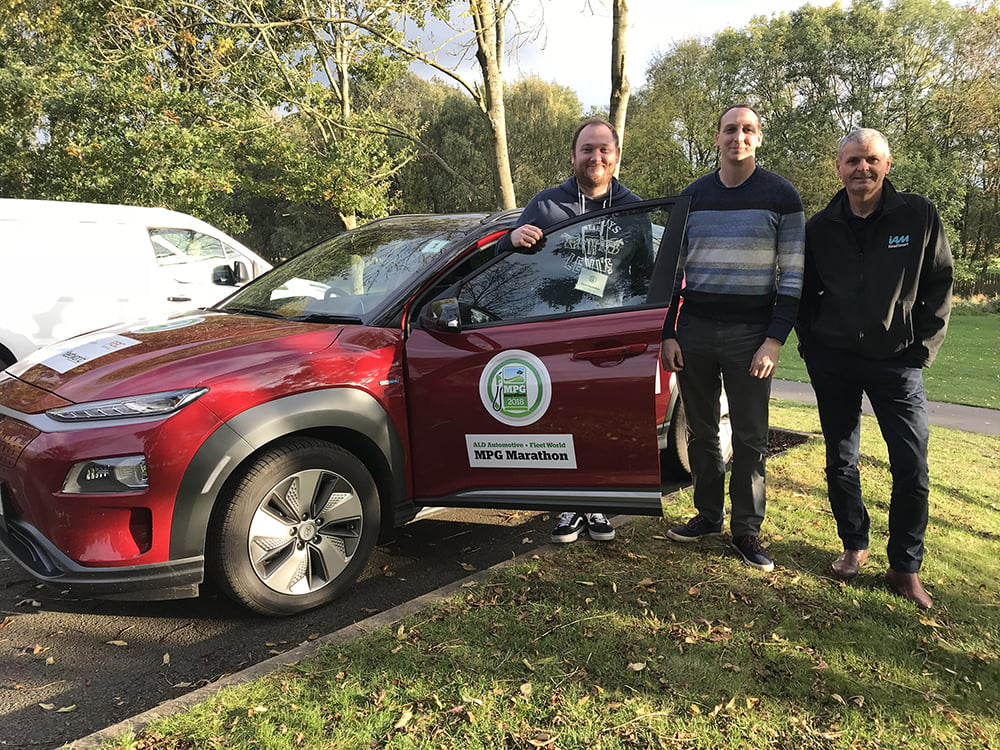 WLTP-beating figures highlight the huge influence of driver skills on achievable real-world fuel efficiency
The 2018 MPG Marathon took place from 17-18 October and, following official analysis of the figures, the results have been published in a full report in this month's FleetWorld magazine. We've been keenly anticipating the release of the official figures, as our Head of Driving and Riding Standards, Richard Gladman, had dropped into FleetWorld's offices a few weeks ago and provided eco-driving training for two first-time participants who were hoping to put in a strong performance in the face of some seasoned competitors.
This year's event had a special focus: WLTP. As well as featuring a number of experienced participants keen on squeezing every last mile out of their fuel using finely honed (and arguably controversial) hypermiling techniques, the 2018 MPG Marathon took a closer look at what kind of results could be achieved by regular drivers in real-world conditions, in line with the thinking behind the change to the new WLTP efficiency testing procedures.
We were excited to find out just how much our eco-driving course could help drivers with no previous experience of driving with a focus on optimising fuel efficiency. The event also promised an indication of the kind efficiency that the latest models can deliver in the hands of everyday drivers, on a variety of roads and traffic conditions, making it a key area of interest for fleets. It would also  be a true test of our claim that the essential skills at the heart of eco-driving are applicable to all vehicle types.
You can imagine, then, how excited we were to hear that both the FleetWorld competitors would be taking part in different cars than they had taken the training course in, and that one of these cars would be a full EV!
As Richard explains in the video opposite, the eco-driving course equips drivers with strategies for maintaining their vehicle's momentum, and applying this core principle is key to improving a vehicle's efficiency regardless of engine type.
Jonathan Musk, FleetWorld's features editor, landed the interesting job of piloting the new Hyundai Kona EV in the Marathon. Rather than measuring miles per gallon, the event would test this car's batter range: the manufacturer's published estimate of 300 miles is very close to the minimum distance required to complete the Marathon, making it the embodiment of 'range anxiety'. However, taking an eco-safe approach to driving involves maximising the opportunities for using an EV's regenerative braking, and Jonathan used this technique to good effect, completing 337 miles on just 89% of a full battery charge, which represents a theoretical improvement of 26% over the already impressive advertised estimate.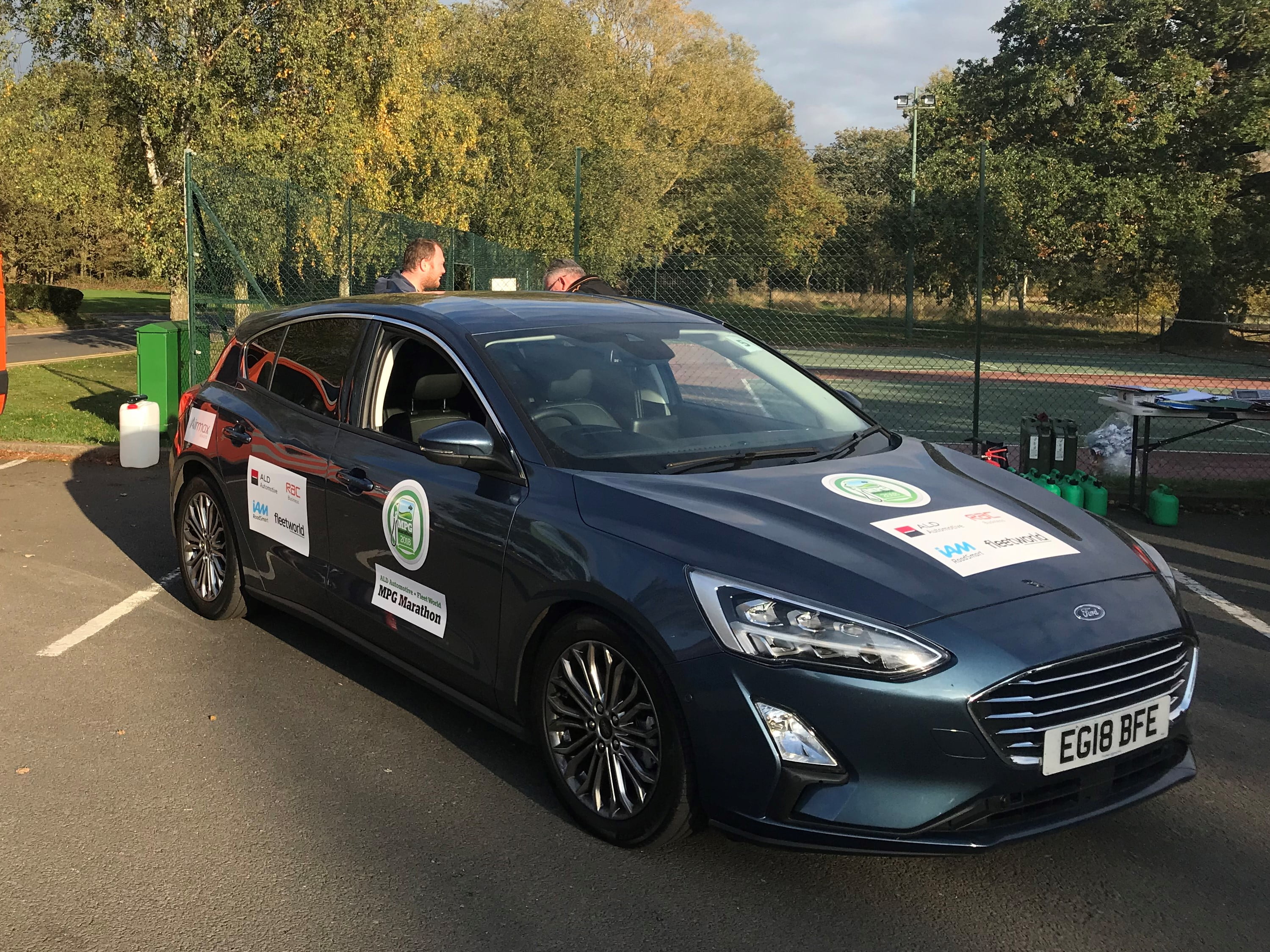 Although equipped with more familiar petrol power, the Ford Focus EcoBoost presented its driver, sales manager Lloyd Ramsdale, with an arguably greater challenge. With its six-speed manual gearbox and tiny turbocharged 1.0-litre engine, the Ford's driving characteristics required more of a familiarisation period. The Focus EcoBoost has become known for being quite tricky to get the best out of, with many reports suggesting that mpg in the low 40s, some way short of the official figures, is typical for most owners. Even so, Lloyd achieved a creditable 51.9mpg in the event, despite encountering some issues with traffic and navigation.
As you read through the participants' tips in the FleetWorld report, you will notice that almost everyone offers the same advice to drivers: look well ahead and use your observation skills to avoid having to brake or accelerate harshly. This is why we refer to this kind of driving as 'eco-safe'. It may be aimed at improving economy, but it also has significant benefits for safety, because it requires drivers to anticipate hazards in order to keep their inputs smooth, and to manage the space around their vehicle more effectively.
The cost reductions that fleets gain from efficient drivers are not limited to fuel savings, but include reduced incidences of collisions too, and there's no impact on journey times either: as the FleetWorld team found on their training session, their average speeds went up once they'd been through the training, as they spent less time at a standstill. You can read Jonathan's thoughts on the eco-driving training session here, and the full review of the 2018 MPG Marathon in the latest edition of FleetWorld magazine.