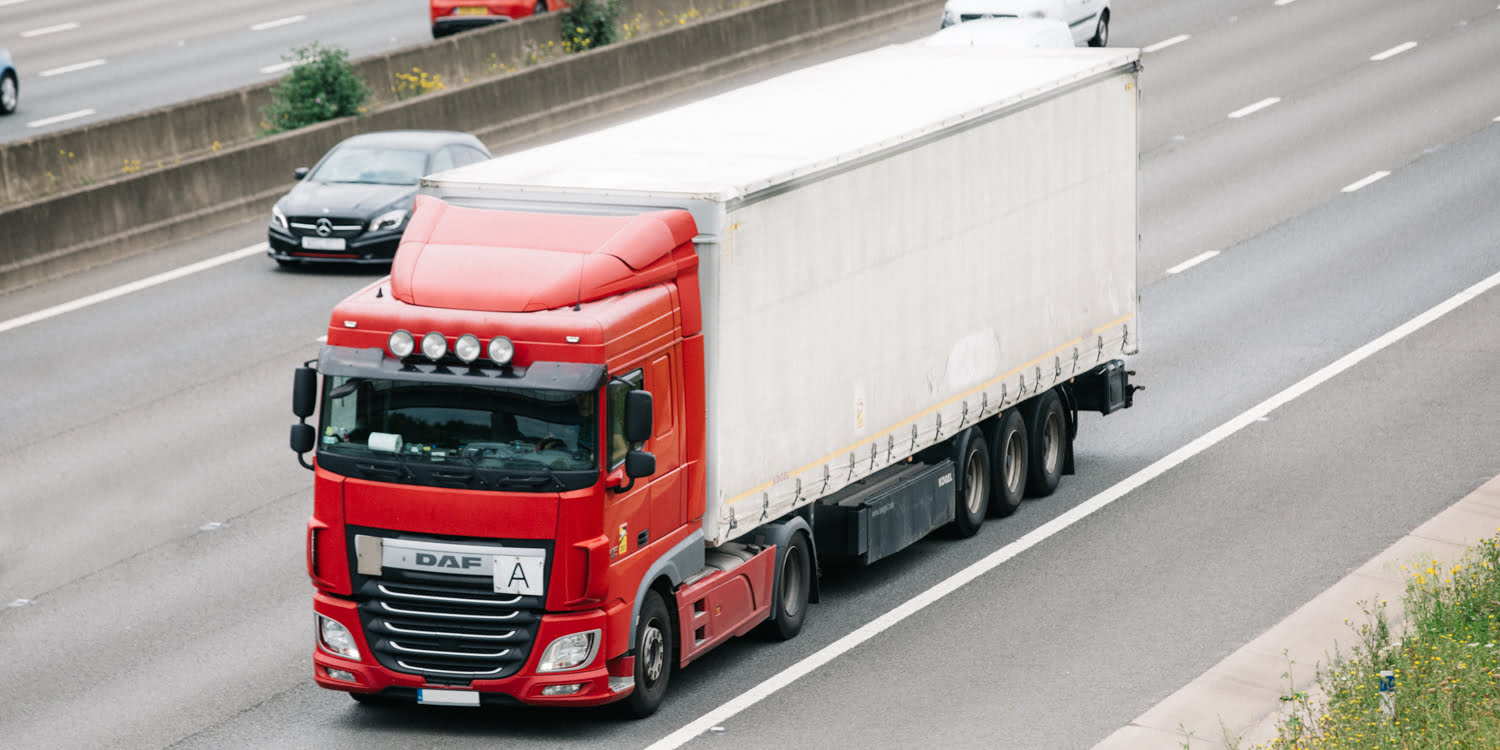 The Government has recently published new information regarding extra measures being taken to help mitigate the shortage of lorry drivers in the UK.
Testing will be relaxed for HGV drivers – drivers will need to take one test to drive both a rigid and articulated lorry, rather than having to take two separate tests (spaced three weeks apart). Tests will also be made shorter by removing the 'reversing exercise' element – and for vehicles with trailers, the 'uncoupling and recoupling' exercise – and having it tested separately by a third party. This part of the test is carried out off the road on a manoeuvring area and takes a significant amount of time. Testing such manoeuvres separately will free up examiner time, meaning they can carry out another full test every day.
A similar relaxation in testing is happening for car drivers, who will no longer need to take another test to tow a trailer or caravan, allowing roughly 30,000 more HGV driving tests to be conducted every year.
This new legislation is changing previous EU regulations which the UK is no longer obliged to use.
The changes follow a public consultation over the summer, which saw thousands of respondents, including industry leaders, support the move as a positive step to help the sector tackle the lorry driver shortage currently affecting countries around the world.
The Government claims that the standard of driving required to drive an HGV will not be affected, with road safety continuing to be of paramount importance. Any driver who does not demonstrate utmost competence will not be granted a licence. All car drivers will also still be encouraged to undertake training to tow trailers and caravans.
Others are less optimistic. Richard Burnett, chief executive of the Road Haulage Association, said:
"This is not going to solve the problem in the short-term because the sheer numbers we need, we cannot train sufficient numbers between now and Christmas to salvage Christmas. We need access to foreign labour through the shortage of occupation list or temporary visas in order to bring people in. This simply will not solve the crisis, and this crisis is getting worse by the week, it's not getting better."
When limitations on the number of hours that lorry drivers are able to work each week were relaxed in July, safety fears were a major objection from the public. With testing now being relaxed in addition to HGV driver hours, safety risks are again a concern.
Neil Greig, Director of Policy and Research at IAM RoadSmart said: "If a test is no longer a requirement, this raises some serious safety concerns, especially at this busy holiday time. We are very concerned the decision will exacerbate an existing safety situation as currently, as per DVSA's own safety checks, up to 1 in 6 caravans they stopped had a serious safety issue, while 4 in 10 small trailers were also found with serious safety issues. Many of these could have been avoided by better training and awareness of towing safety best practice."
"The DSA had a clear safety reason for introducing the test in 1997, and these reasons are still valid. People need proper training to be able to drive an articulated vehicle, particularly when they are doing so for the first time."
For more information see the article on gov.uk.