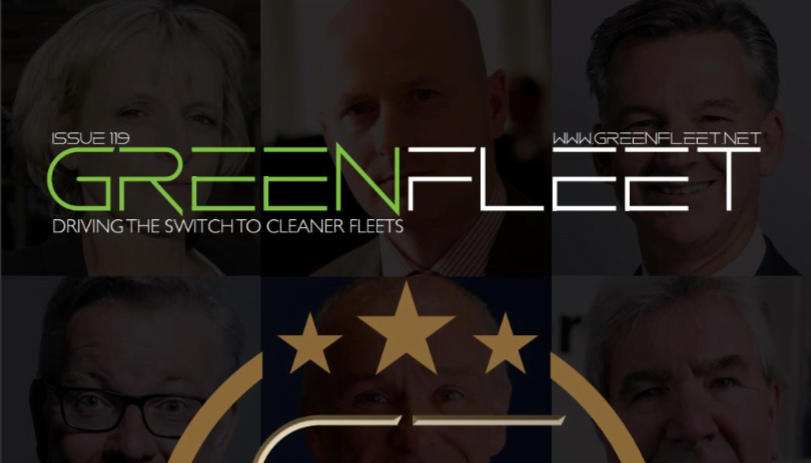 Help for fleet decision-makers in answering their key questions and concerns over the adoption of electric vehicles
The latest installation of GreenFleet's series of Expert Panels takes a look at some of the oft-forgotten issues surrounding zero-emission vehicles, including charging safety, the impact of vehicle noise levels on road safety, and the role that these features may play in the acceptance of the electric vehicle into business fleets and the lives of individual drivers.
Tony Greenidge, IAM RoadSmart's Business Development Director, was invited to contribute to the panel with some insights on the impact of driver training on helping drivers to deal with the transition to electric vehicles. He also offered some thoughts on the options available to owners of traditionally powered vehicles, who are concerned about their environmental impact.
"The journey times recorded on our eco-driving course show that drivers' average speeds are slightly higher when they employ eco-driving techniques, because they conserve the vehicle's momentum and spend less time at a standstill. It's a popular myth that driving efficiently means driving slowly. Making employers and their drivers aware of this is a key part of gaining acceptance for this kind of training". 
"[E]ven traditionally powered cars are, by and large, quieter today than they were in the past, making the specific threat posed by EVs and the effectiveness of the sound-emitting solutions very difficult to gauge. In a busy urban environment where there is a lot of noise coming from all directions it can be very difficult to pinpoint exactly where a sound is coming from, and there are other distractions that might contribute to pedestrians failing to hear an oncoming vehicle…we would remind all drivers that they have a responsibility to moderate their speed, remain observant whatever vehicle they are driving, and never to assume that they have been seen, especially by vulnerable road users".