In view of recent updates to the Health & Safety Executive's guidelines for employers on managing work-related road safety, and the additional pressures that many drivers will be facing over the coming festive season, now is a good time for managers to remind themselves of the reasons why driver safety is so important in any business. With 70% of work-related deaths coming from road collisions, there is a clear need for employers to minimise the risks faced by those who drive on behalf of their business.
Understanding and remembering our four 'Cs' will help you and your business to address the key areas of focus:
In the past, employers were rarely held accountable for failing to comply with Health & Safety legislation in relation to driving.
Times are changing. Data-driven fleet management through telematics, vehicles tracking, and dashcams is creating a trail back to employers and those that knowingly fail to address poor driving will increasingly find themselves vulnerable to prosecution.
Culture plays a major role in workplace safety, affecting workers' stress levels, job satisfaction and productivity. Senior managers who understand this and are prepared to lead by example can bring about significant, lasting benefits to safety.
Think about the culture in your business and how driver behaviour might be impacted. Are they under pressure? Do they feel obliged to answer the phone while driving?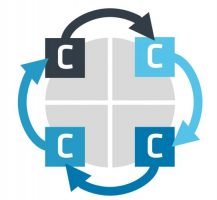 Fleet safety isn't just about vehicles – it's about people. You care about your staff, so show them! A robust driving policy will reassure them that you take their safety seriously. Demonstrate your commitment to employees' safety by:
Conducting regular licence checks

Encouraging vehicle safety checks

Providing classroom and on-road courses
Cost is a factor in any new initiative. Where driver safety is concerned, the real cost comes from inaction: collision damage, insurance, poor fuel economy and lost productivity due to staff and vehicle downtime to name a few.
In reality, a driver risk management programme costs far less than you might think, and can pay for itself within a short time and avoid reputational damage.
By ensuring that each of 'The Four Cs' is important to your business and has clear ownership, you can use them to set clear and deliverable actions. If you have questions about the practical steps you need to take, we can help.  Contact us for support with anything from drafting a fleet policy, to implementing risk management procedures and arranging driver training courses.
Our on-road courses are backed by a 60-year heritage of teaching advanced driving and riding, while our classroom talks and e-learning solutions are the easy route to a fully compliant fleet. We offer a comprehensive range of solutions from licence checks and e-learning on our CHOICES portal, up to individual on-road training through Driving for Work.
Contact us today to find out more about our driver training courses and risk management solutions that can help you to achieve a safer and more efficient fleet.