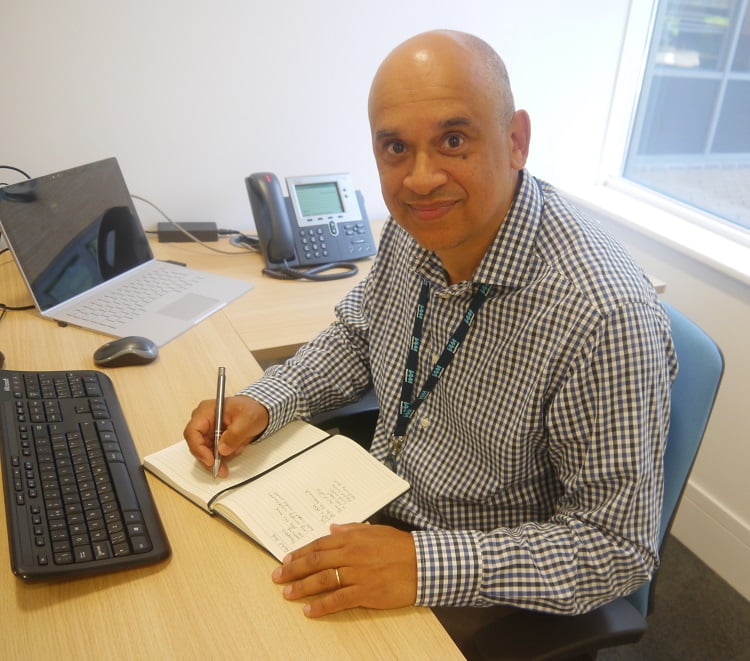 BusinessCar's Rachel Boagey recently caught up with Tony Greenidge, our Business Development Director, for an in-depth discussion about the current landscape of corporate fleets and the challenges facing the sector when it comes to road safety, training and the reduction of driver risk.
Under the Microscope: We talk to IAM Roadsmart's Tony Greenidge
When you consider all of the dangerous occupations out there, from construction workers to those in the front line of the fire and police services, it's quite shocking to learn that in the UK four times as many people die while driving for work than all other workplace-related deaths. 
To mitigate this risk, many companies invest in a wide range of driver training programmes and, since it was founded 60 years ago, IAM Roadsmart has been at the forefront of delivering road safety and helping drivers enhance their skills via its advanced driver training programme. Since its inception, almost 500,000 drivers have achieved the coveted Advanced Driver status. 
Supported by an infrastructure of 190 groups spread across the UK, the charity is a leading road safety advocate. Its key objective is to reduce the number of people killed or seriously injured on UK roads, and it achieves this by delivering training courses, education programmes and coaching that focus on improving driving and riding skills for all user types. 
"UK road strategy, levels of traffic and the general cost of motoring is constantly evolving so there is much more focus on observation and optimising vehicle performance to ensure that drivers get to their destination efficiently, quickly and within the rules of the road. Regardless of the journey purpose, we want all drivers, business and personal, to have a pleasurable and safe driving experience," Tony Greenidge, the company's business development director, tells us.
Take the wheel
"It's very different, someone being taught to drive to pass the test, compared to the skills required for an employee who, based on the proportion of time spent behind the wheel, could be classified as a professional driver," explains Greenidge. 
"In the UK, you pass a test at 17 and your performance on that one day potentially allows you to continue driving indefinitely with no further testing requirement." Some drivers, especially younger ones, have a lack of 'on road' experience and it could be argued that they are more susceptible to being distracted at the wheel by in-car technology or other, typically smartphone-related, interactions that are vying for their attention. "Working right across the UK, our network of 190 groups are constantly looking at new and innovative ways to encourage young drivers to take their new-found driving skill seriously and build on what they've achieved in passing their test," Greenidge explains. "We want to help them develop their abilities so that they have a skill that sets them up for life."
It's the same aim with business drivers. "Despite technology enhancements, changes to legislation and the increasing range of driver distractions, more often than not business drivers are expected to utilise driving time to be productive and, for many, the use of this time is essential to them fulfilling the requirements of their role. Answering calls legally via a 'hands-free' Bluetooth system is just one simple example but studies show that the level of concentration while doing this can be worse than if you were just over the UK drink-drive limit," Greenidge says…
Click here to read the full article in BusinessCar, 02 November 2018