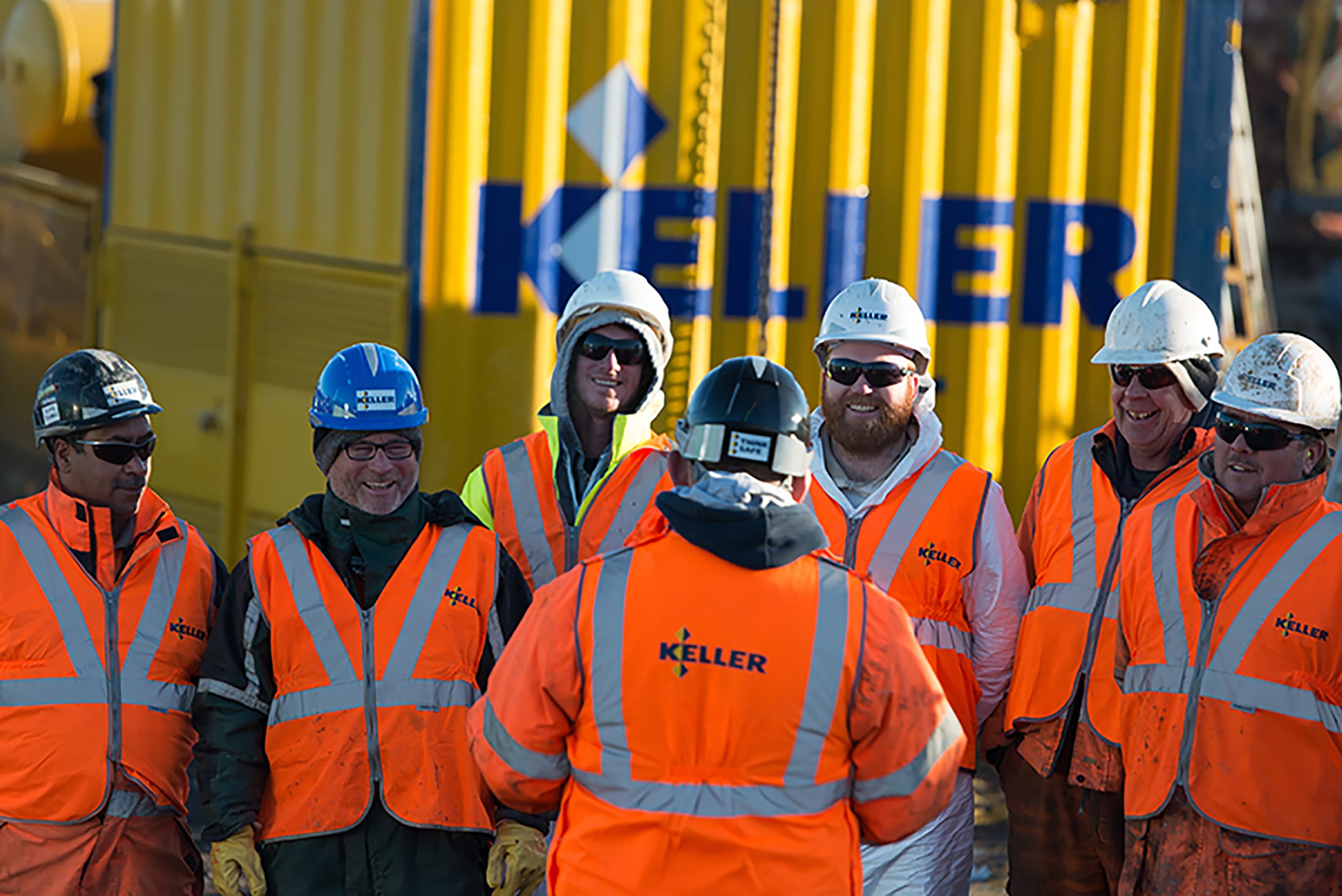 How IAM RoadSmart is helping ground works specialist Keller UK's company-wide drive for ultimate fleet safety
With expertise in everything from piling to the construction of huge retaining walls, leading ground works specialist Keller UK emphasises the importance of safety in all that it does. It is an approach that embraces the 190 employees who drive cars and light commercials on company business, says finance manager Mark Chatland.
"We've got 82 driving vans grossing at up to 3.5 tonnes, mostly Peugeot Partners driven by supervisors, but also including Mercedes-Benz Sprinters and Ford Transits used by our teams of mobile fitters," he says. "In addition, we've got 56 driving company cars plus a further 52 drivers on our grey fleet."
Keller UK began working with IAM RoadSmart almost five years ago. "All of our drivers sign a mandate valid for three years that allows IAM RoadSmart to check their licences electronically," explains Mark. That means Keller UK should always be aware of points that employees have accumulated, but may not have reported, and should also ensure that nobody who has been banned from driving takes to the highway on company business.
"Most licences are checked annually, but those held by drivers who may represent a higher risk are checked every six months or even quarterly," says IAM RoadSmart key account manager Julie Mills. Grey fleet drivers must demonstrate that their cars are taxed, covered by a valid MoT where applicable, and are insured for business use. "They also have to disclose the make, model and age of their vehicle," she says.
Risk
Companies are, quite rightly, becoming increasingly conscious of the potential risk that grey fleets present. "Keller UK uses Risk Foundation – a bespoke online Driving at Work Policy quiz – which drivers have to complete every two years," Julie explains. They are expected to score 100%, but that is not quite as onerous as it might sound. "All the answers are set out clearly in the policy, so if they want to find them all they need to do is read it," she smiles. The obligatory quiz ensures that they do.
All drivers also have to sign the Safe Driver Pledge, and are expected to complete a series of RiskCOACH online e-learning modules – one every quarter – covering topics such as defensive driving and driving in bad weather. "If they fail to do so, then they get reminded by email – and if they still do nothing after two weeks, then their line manager is informed," Mark says.
Keller UK also makes use of Virtual Risk Manager's online RoadRISK assessment. "It addresses areas such as hazard perception and attitudes towards risk, and the feedback from it is examined," explains Julie. "We have regular reviews with the team at IAM RoadSmart, and run through all the data with them," adds Mark.
Those drivers whose attitudes and real-life behaviour at the wheel give particular cause for concern go on a half-day IAM RoadSmart Driving for Work practical course with a driver trainer. "It could be because they've been involved in two or three minor collisions, or because a member of the public has complained to us about their on-road behaviour," explains Mark. "That can affect van drivers in particular, because our vans are sign written. We've only had to send drivers on courses three or four times over the past three years, though," he smiles.
Eco-driving
The course includes an eco-driving section, which should result in greater fuel efficiency as well as improved safety. Economy-conscious drivers tend not to speed or accelerate harshly. The module is accredited by the Energy Saving Trust. So, how have drivers reacted to the IAM RoadSmart programme? "Initially we had a bit of resistance and a few grumbles, but now it's ingrained in the culture of our business," Mark says. "There are no real issues." And is the partnership with IAM RoadSmart working? "We certainly seem to be seeing fewer insurance claims, and that has to be a good thing," he replies. It also ensures that Keller UK is discharging the Duty of Care it has towards employees who drive on its behalf – a duty to which it is clearly committed.
(From RoadSmart, Winter 2017/18)