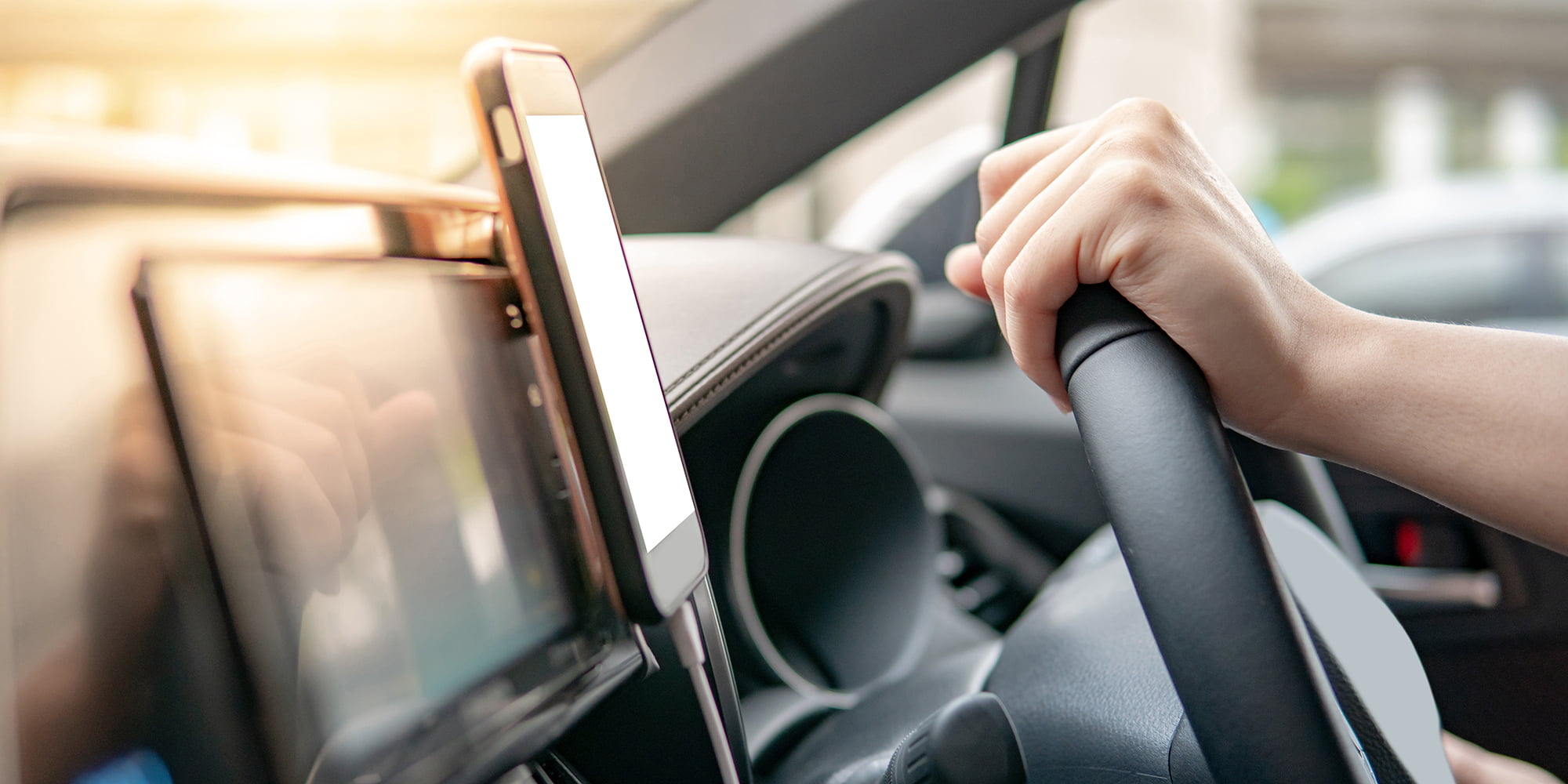 Government will strengthen laws against phone use by drivers
It will be illegal to use a phone at the wheel under almost any circumstance
Historical loopholes such as using a phone as a camera will be closed
Phone use in an emergency, when stopping is not an option, will still be permitted
Exception proposed for stationary drivers to be able to use a phone for contactless payment, for example when visiting a drive-through restaurant
Changes to the law regarding mobile phone use by drivers have been on the horizon for some time – a consultation was first announced over a year ago, and this consultation has now been completed, along with an extensive survey by Ipsos Mori, which found:
Mobile phones are a growing presence in motorists' journeys and motorists describe an increasing dependence on their mobile phones
Most are generally aware that handheld mobile phone use is illegal while driving/riding, but fewer drivers know the consequences
A sizeable minority of drivers admit to mobile phone use both while the vehicle is in motion and when stationary, especially younger motorists
Drivers widely acknowledge that mobile phone use is risky and unacceptable, even those admitting to using a phone at the wheel
It is already illegal to text or make a phone call (other than in an emergency) using a hand-held device while driving. Next year, laws will go further to ban drivers from using their phone to take photos or videos, scroll through playlists, or play games.
This will mean anyone caught using their hand-held device while driving will face a £200 fixed penalty notice and six points on their licence.
Drivers will still be able to continue using devices 'hands-free' while driving, such as a sat-nav, if it's secured in a cradle. They must, however, always take responsibility for their driving and can be charged with an offence if the police find them not to be in proper control of their vehicle.
Transport Secretary Grant Shapps said:
"Too many deaths and injuries occur whilst mobile phones are being held.
"By making it easier to prosecute people illegally using their phone at the wheel, we are ensuring the law is brought into the 21st Century while further protecting all road users."
Driving for work often puts drivers in a position where they might be tempted to use a handheld mobile phone while at the wheel. Do you have a policy in place to account for this? Pressure to communicate and a lack of training or equipment could result in your drivers endangering the safety of themselves and other road users, as well as the legal safety of your organisation.
IAM RoadSmart can help. To find out how, get in touch.