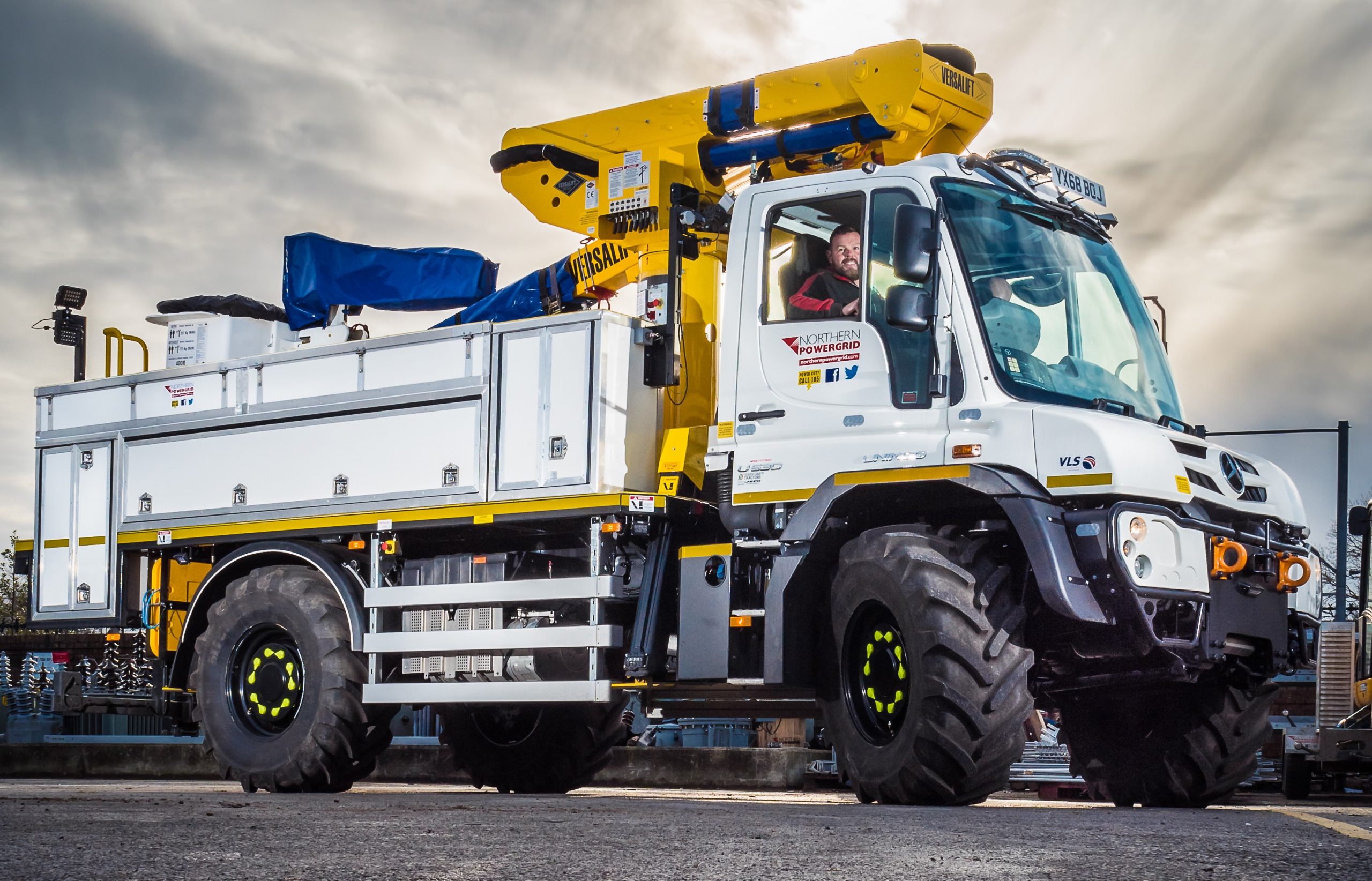 NORTHERN POWERGRID, which manages the electricity network across 3.9 million homes and businesses, has become the latest organisation to partner with IAM RoadSmart to offer its employees an Advanced Driver course.
The initiative has been widely welcomed, with over 190 drivers across the fleet and grey fleet accepting the opportunity to date, ensuring they have the best possible skills behind the wheel.
Delivering power to Yorkshire, the North East and northern Lincolnshire, the company runs an operational fleet of 800 vehicles, ranging from light vans to specialist 4×4 trucks (such as the Mercedes Unimog, above). These vehicles are called upon in all weathers, 24 hours a day, 365 days a year, covering an area of nearly 10,000 square miles. Along with its 1,400 company cars, the fleet travels around 19.5 million business miles per year, with some individuals covering more than 30,000 miles a year.
Energy supply is a highly specialised field and one in which workers face a range of hazards. Northern Powergrid is committed to providing the very best possible training and continuous professional development to its employees, to enable them to operate with the very highest level of safety.
"All our drivers have their driving skills assessed before they're permitted to drive our fleet vehicles," explains John Wilkinson, driver safety and performance manager at Northern Powergrid. "They attend a day-long induction workshop and undertake intensive in-cab training. We're really pleased to support them in becoming safer drivers, and in being able to offer the IAM RoadSmart Advanced Driver programme."
Contact us to find out how AM RoadSmart can help your business.