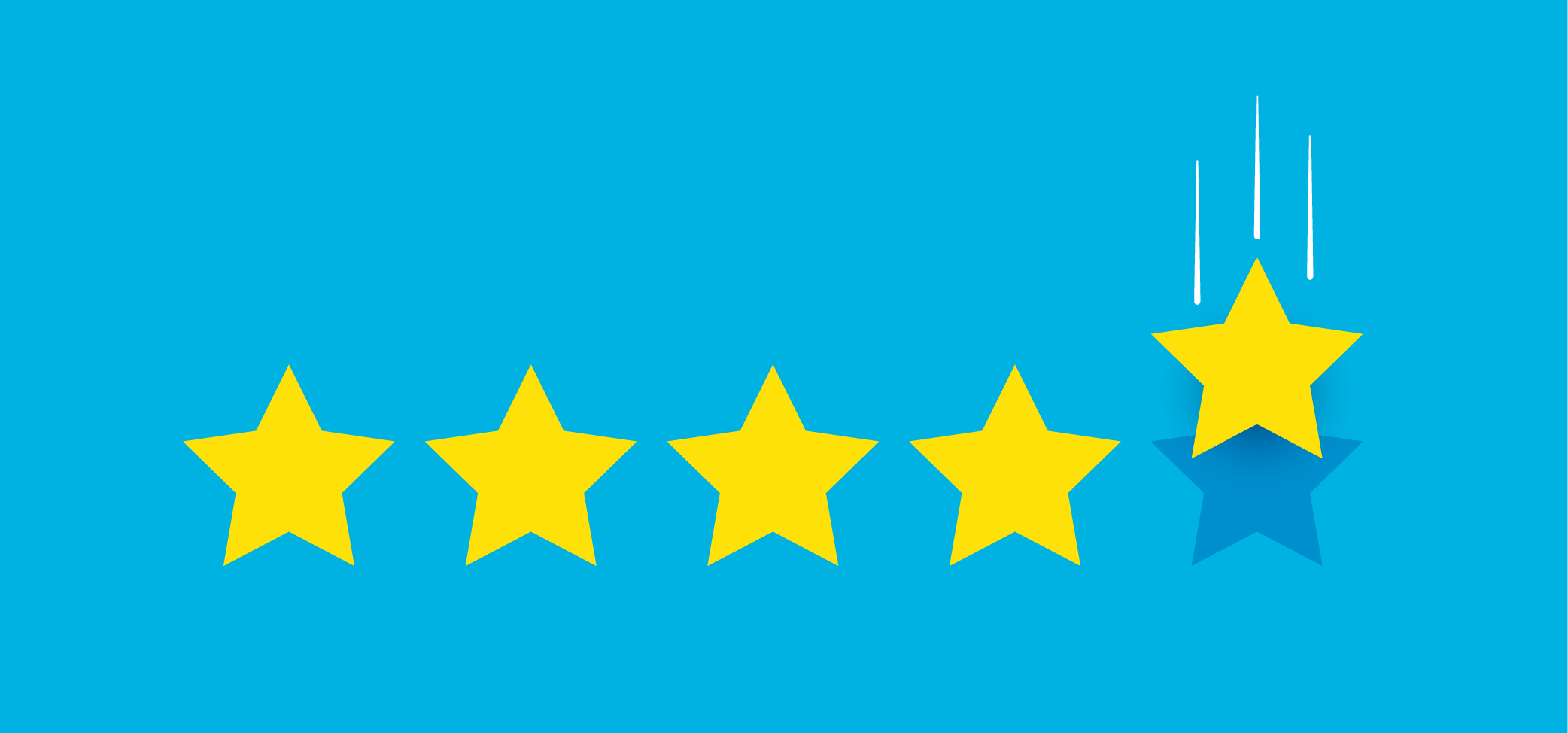 Satisfying the needs of our customers while improving road safety is what makes us tick.
That's why it's so important that we collect feedback from our clients – seeing what we're doing right and what we could improve gives us the ability to continuously refine and improve our services, and keep our customers happy.
We ask delegates that have taken part in our in-car training to measure our performance on several criteria, which we hope will give us a general understanding on how we're doing. Over the last 2 years, we've achieved an average review score of 4.7 out of 5 stars across the board, and 100% of delegates over the past year rated their overall experience with 5 stars.
We couldn't be happier with this result, and the feedback that has come with the scores:
An interesting experience, knowledgeable assessor, it is amazing how a few changes can make driving safer and more efficient – Peter H
Leroy was a really good instructor a pleasure to spend time with him and I learned a lot which I am now putting into practice – Patrick M
Ian was very professional and a great trainer, he made me feel very comfortable at all times and was happy to talk me through all the latest roads regulations changes and anything I was not aware of. 10 out of 10 Ian – Rashy P
Chris was an excellent tutor and asked what I wanted out of the day and adapted the course accordingly – Nigel M
Thank you. Excellent experience and will be looking to develop… Amazed I saved fuel on exact same journey!! – Steve W
The training I received was excellent, and was very thorough. I found Deborah to be an excellent instructor – Roger S
The best driving course I have attended, well balanced, well paced and very informative – Keith L
My trainer was very good, he explained everything to me, and put me at my ease. I found the course very beneficial and useful – Vivien H
Nigel was very professional, knowledgeable and contributed significantly to further my approach to safe driving and mitigating risks on the road. Thank you – Benedict B
Very good course. Fantastic level of commitment by the trainer – clear explanation and verification that I get it right. Really enjoyed the course – Emin M
A common theme in much of the feedback we receive is that our delegates receive practical, useful advice that they can put to immediate use, improving their safety and efficiency on the road. This is exactly what IAM RoadSmart aims to achieve: making better drivers.
We offer a highly versatile range of services which can be offered in combinations tailored to the individual needs of the companies we work with. The best way to figure out what exactly is the best, most cost-effective solution for your organisation is to talk to us. We're at the SHE Show Virtual Connect expo throughout this month: schedule a chat with us and tell us about your requirements.