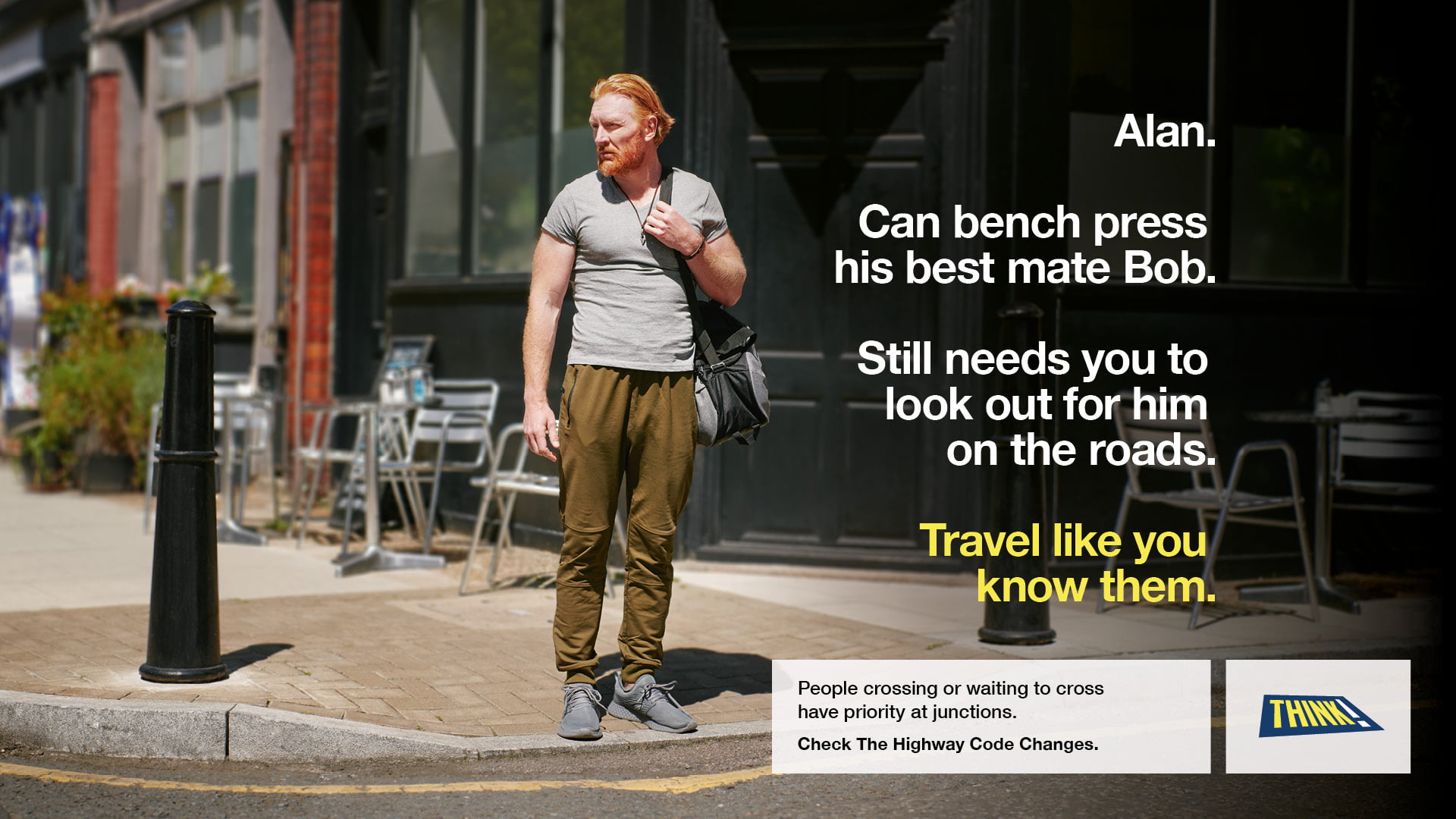 Think! have launched their latest campaign, aimed at educating the public about changes to the Highway Code which came into effect early in 2022.
The new campaign, Travel Like You Know Them, consists of images and short videos which focus on specific types of vulnerable road user.
Many of the new changes to the Highway Code are based on the idea of The Hierarchy of Road Users – a new set of principles that give road users priority based on their vulnerability to harm, placing more responsibility on those who have greater potential to cause harm. For some key examples of how The Hierarchy will change the way we drive, use our free learning resources.
Three characters are featured in the new campaign: a horse rider, a cyclist, and a pedestrian. Each is given a backstory – the idea is to give a personality and a sense of humanity to those vulnerable road users often seen while driving, who might usually be barely noticed and then quickly forgotten.
Baroness Vere, Roads Minister said: "People tend to see cycles, lorries and cars on the roads rather than thinking of the person using them – but it could be your family member, your friend or your colleague.  
"We have some of the safest roads in the world, but I am determined to make them even safer, particularly as more people choose to walk, cycle and ride for their journeys.  
"This campaign encourages everyone to see the person behind the wheel or handlebars, to build more understanding of others on the road, and help keep everyone safe."  
Fleets are encouraged to share the handy videos published by Think!, as well as the images put out by the campaign.
Click here to see the full set of images from Think!, or visit the Facebook Page to see more of the videos.
For an informative set of free posters to educate your drivers on the new Highway Code, visit our Fleet Safety Posters.