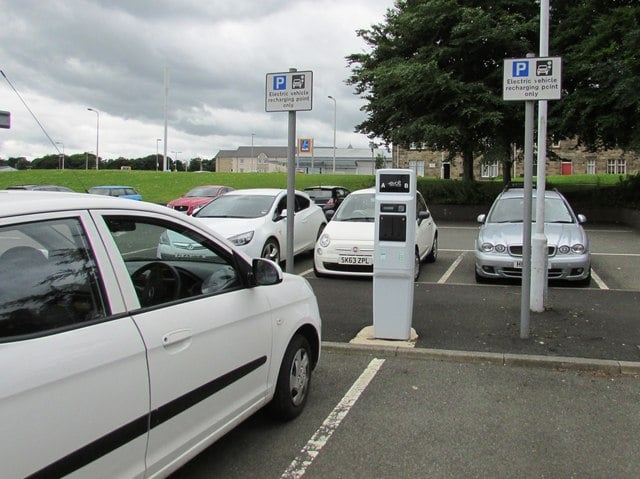 IAM RoadSmart's hugely successful advanced scheme for bus drivers is paying dividends in safety improvements and cost savings – and giving participants even more pride in their work.
My colleagues and I ran an exhibition stand at the recent Safety & Health Expo in London, attended by people representing the huge range of industries involved in workplace safety. Unsurprisingly there's quite a large contingent of IAM members within that community, many of whom visited us on the stand, keen to have a chat about their experiences of advanced driving. There was a noticeable streak of nostalgia running through some of the conversations, and it's clear that many long-time members have fond memories of a simpler time, when motoring was about freedom and romance.
The good old days? There's no denying that roads used to be less congested, and petrol used to be a lot cheaper, but those days are long gone. Traffic volumes have increased hugely, but this has in turn driven the road safety agenda, benefiting us all by making UK roads some of the world's safest. They have also driven environmental concerns, putting what many would say is a long-overdue focus on vehicle efficiency and emissions. Although our primary focus at IAM RoadSmart is safety we are also great advocates of efficient motoring. As driver training specialists, it is crucial that we continually look to the future, making sure that we lead the way in developing drivers to deal effectively with the changing motoring landscape.
Fleets are at the forefront
Today's car choices bear little resemblance to those of just 20 years ago, with major manufacturers ditching diesel and vying for dominance of the hybrid and EV markets, while governments use an ever-changing system of VED bands, zero-emission subsidies and clean-air-zone charges to influence our buying decisions. The stakes are highest for business fleet buyers, who are keen to reap the potential cost rewards and futureproof their operations, but are understandably tentative about committing to a long-term strategy that could rely on infrastructure that doesn't yet exist.
There are early adopters within the fleet world, and they will be the ones who go on to shape the vehicle market and the infrastructure, by bringing EVs into the mainstream in significant volumes. The transition phase is already underway via hybrid vehicles, but as we've heard, it hasn't been entirely painless. Certain hybrid models have been very popular with business drivers due to highly attractive VED rates and of course for circumventing the problem of limited range associated with full-electric, but have proven to be extremely thirsty and polluting in day-to-day use. Many hybrids are better suited to short journeys where assistance from the petrol engine is minimised, and this has raised questions over the ability of business drivers, many of whom cover high mileages, to be able to adopt EVs fully at any time in the foreseeable future.
Buoyant residual values of diesels seem to indicate that some fleets and their drivers are being deliberately resistant to change, but for many it's still the sensible financial choice. The truth is that diesel may not be viable long-term, and future vehicle choices will inevitably be dictated by the wider market, but amid all the uncertainty one can sympathise with those taking a conservative approach.
Don't forget about the people
With so much focus on the technology and the financial costs, the human factors often seem to get glossed over. It's crucial that we consider the impact on humans as well as the influence that humans can have, both in terms of the initial acceptance of EVs and the ability to use them optimally. All forms of new technology require individuals to learn and adapt. What does this mean for fleets? Until EVs and their supporting infrastructure are truly commonplace and affordable, businesses will be managing a transition, and would do well to engage their employees in the process.
Rather than focusing on overall mileage, or being bound by traditional 'pay grade' company car choices, businesses need to understand individual employees' lifestyles and the driving environment they encounter day-to-day, and help them to choose a suitable vehicle accordingly. Businesses can also examine ways in which working patterns can be adapted and communications technology used to minimise the need for long journeys, helping to accommodate EVs into workers' lifestyles. There will undoubtedly be resistance from some, but by seeking out the early adopters and those who are most enthusiastic about making the right environmental decisions, a culture can be nurtured.
Fleets that still rely predominantly on petrol and diesel don't have to miss out. Human behaviour is the biggest factor influencing MPG performance and this can be influenced through eco-driving training. Not only does it help to reduce fuel costs in the short term, eco-driving techniques can also be employed in hybrid and electric vehicles to optimise battery usage. It can therefore help EV drivers to feel less anxious about range, and also help to prepare drivers of traditionally powered vehicles for the adoption of EVs, and can help pave the way towards a more efficient fleet in future.
Tony Greenidge, IAM RoadSmart Business Development Director
(From GreenFleet, issue 116)