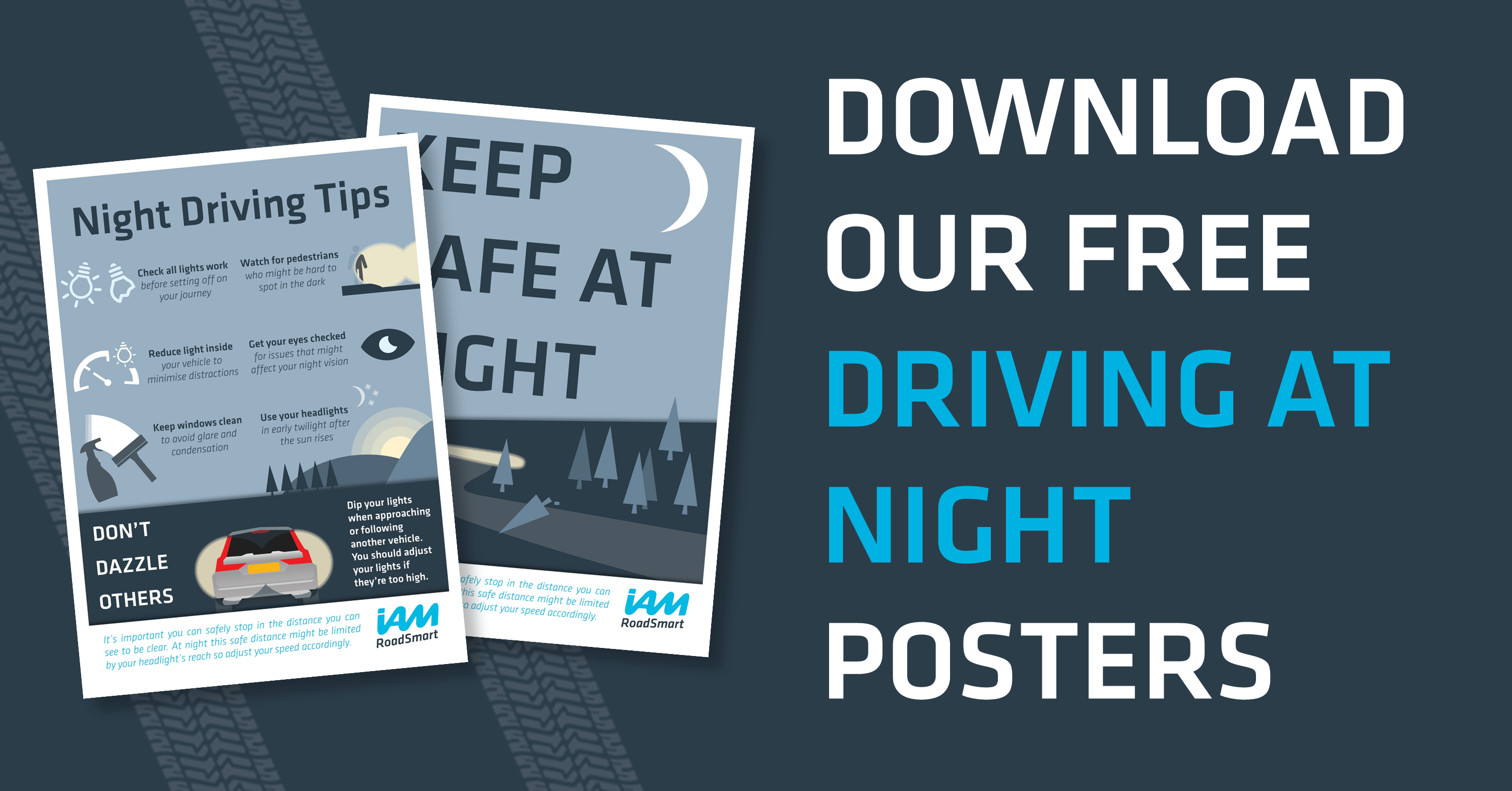 With 40% of road collisions occurring at night¹, it's important for your drivers to understand the hazards that night-time driving can bring, as well as ways to minimise the risks to themselves and others:
Check all lights are working before setting off. This should form part of routine vehicle checks, backed by a robust fleet policy. Ask for help checking hard-to-see lights or use a window's reflection.
Watch for vulnerable road users. Pedestrians can be difficult to spot at night, and the rain and cold can mean people are rushing about. In 2018, pedestrians wearing dark clothing at night was a factor in nearly 700 collisions¹, so give them extra consideration.
Reduce light levels inside the vehicle. While dials and dashboards may automatically dim, ensuring that any other light sources (such as a passenger's phone) are kept low will mean your eyes can better focus on the road ahead.
Get your eyes checked. Eyesight can deteriorate with age, but it's also worth having eyes checked at any age for problems with night-time vision.
Keep windows clean inside and out. This will help to reduce glare, and a clean windscreen will gather less condensation than a dirty one.
Continue to use your headlights for an hour after sunrise. In the twilight hours it's important to be seen and keeping your headlights on will act as an early warning of your approach for other drivers, especially through bends.
Dip headlights when approaching or following another vehicle. Headlight dazzle contributed to over 250 crashes in 2018¹. Dazzle can put you and other drivers in danger as you limit their visibility.
Be mindful of stopping distances. It's important to be able to stop safely within the distance you can see to be clear, and at night this safe distance might be limited by your headlights' reach so adjust your speed accordingly.
Our market-leading online driver risk management portal, CHOICES, can take care of your end-to-end fleet risk management process from licence checking to bespoke e-learning modules – improving driver safety regardless of the time of day.
Contact us today to find out more.
Source: Department for Transport (2019). Contributory factors for reported road accidents (RAS50).