For at-work drivers, the need to park and manoeuvre is unavoidable, whether in allocated car parks or on the road-side. Whatever the situation, providing your drivers with guidance on the correct way to safely park and manoeuvre will help to avoid dings, scratches, or even more serious incidents with your drivers.
Watch and share our video below with your drivers – great for reminding your drivers of the key considerations when parking and manoeuvring.
Download our FREE Parking and Manoeuvring posters: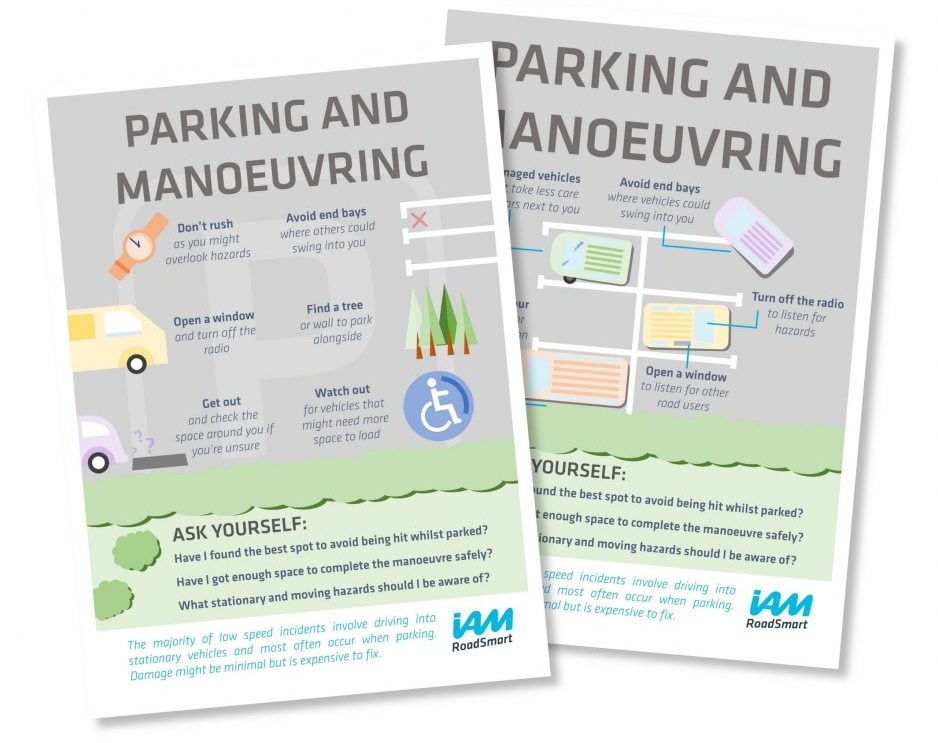 Download our free tips posters below. Print and display them in areas where they'll be seen so your drivers will be reminded of the best ways to avoid hazards when parking and manoeuvring.
Our e-learning platform, CHOICES, allows fleet managers to assign targeted training modules to their drivers, including on topics like Parking and Manoeuvring.