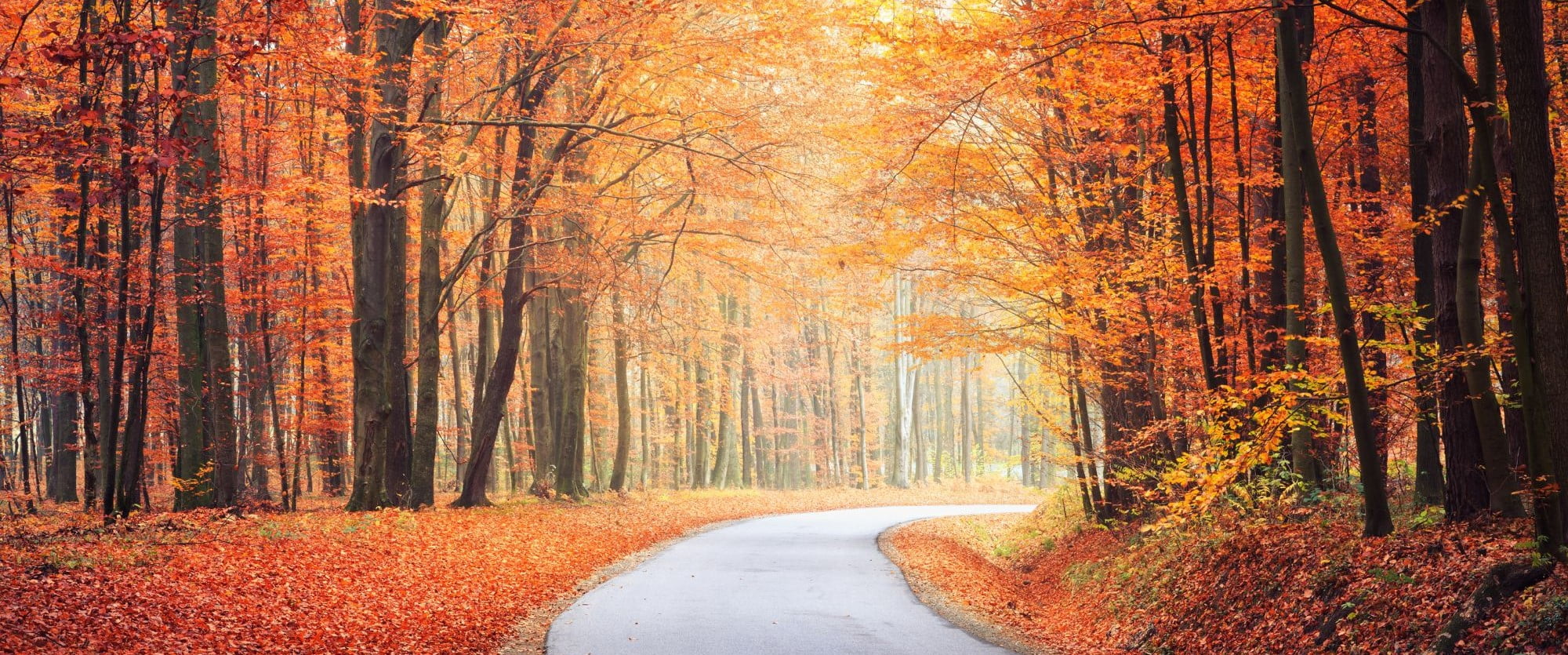 Despite summer arriving late, the days are getting shorter so it's important to adjust driving preparation and style to match the hazards that autumn can bring. IAM RoadSmart has some top tips for drivers dealing with the changing seasons.
Check your lights
It's dangerous for drivers and other road users if your lights do not work properly and with autumn meaning fewer daylight hours you need to be able to rely on correctly working and adjusted lights.
Is the battery working properly?
In the autumn, strain is placed on the battery with lights, heated screens, seats and the air conditioner to demist and keep us warm when the temperature finally drops. If there are any signs of the battery struggling now, it's likely to let you down as it gets colder. Signs your battery is dying include difficulty starting the car and the battery warning light on your dashboard come on,
Don't get dazzled
Clean your windscreen inside and out, as the sun's glare can intensify if the glass is grimy. Repair chips or scratches and clean your windscreen wipers, as they are likely to have been used less in the summer and worn wipers can result in poor visibility. Falling leaves may also lead to a build-up of debris, so make sure your screen wash is topped up.
Antifreeze
It's important to use antifreeze year-round as it helps to protect your vehicle from corrosion and decay. If you don't know which is best for your car, check your vehicle handbook.
Be weather ready
Autumn usually brings lower temperatures and many other conditions like fog, wind, rain and ice. It's always a good idea to check the weather forecast before setting off so you have an idea of what to expect and keep some warm and wet-weather clothing in your car just in case it changes.
IAM RoadSmart's Chief Examiner, Richard Gladman said:
"As the temperature drops, your car is a nice cosy place to be when it is working properly – sound preparation will help your journey go smoothly. Drivers also need to stay alert for blocked drains and localised flooding at this time of year. Your aim should always be to have a clear view of the changing seasons around you, and for other road users to be able to see you."
---
Get in touch to find out how you can enhance safety and wellbeing in your fleet.