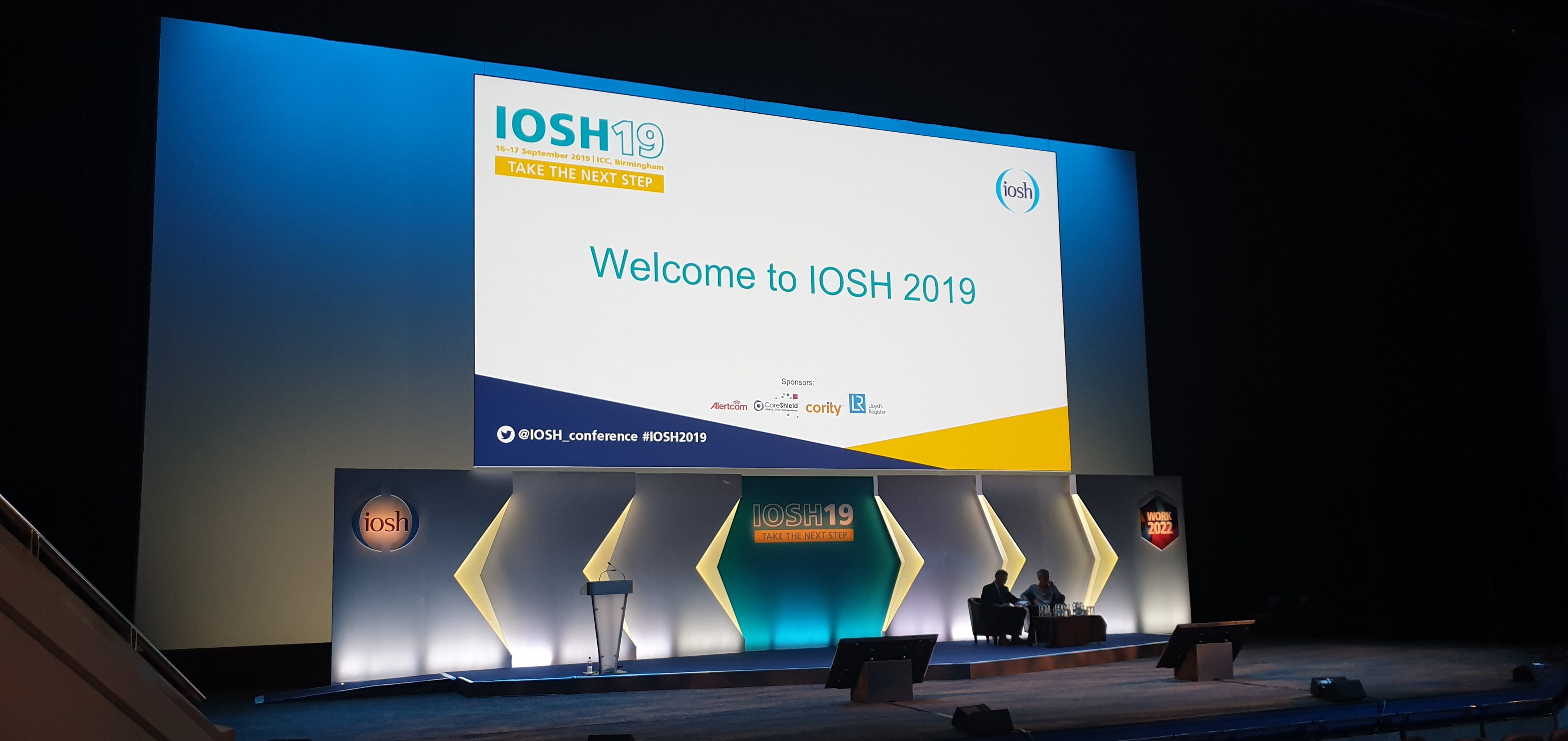 The culture of a business can be difficult to define. People may be the most valuable assets, but their eclectic mix of experiences, opinions and priorities means that each culture is unique and subject to frequent change. This variety also means engaging all employees effectively and aligning their views with the culture of their workplace can be difficult. This may be especially true for health and safety initiatives, often shrouded in regulation and 'red tape' – a difficult sell.
Culture was a main theme at this year's IOSH Conference, which IAM RoadSmart sponsored and attended for the second year. Delegates were keen to learn about changes in the way initiatives could be delivered to successfully engage colleagues, and how moving away from simple compliance and towards embedding health and safety into the culture of a business could aid this goal. As the health and safety for all those driving for work is the responsibility of their employer, we were keen to understand how this shift towards a health and safety culture would change how driver training is implemented, and the benefits it will bring to at-work drivers and their employers.
The conference's first session focussed on empowering and engaging employees through creating a 'culture of care', with Kevin Hard of RyderMarsh OCAID stating the need to avoid simple compliance in relation to both health and safety, and wellbeing policies. Kevin's research had shown the need to create a culture wherein the safety of employees goes beyond basic legal requirements, and how this subsequently improves employee engagement and retention, while reducing absenteeism.
He also discussed the fringe benefits of approaching health and safety differently. His research shows that those businesses with engaged workforces had the time and energy to engage in CSR activities. This will likely have a knock-on impact on the company's image, enabling them to stand out in their industry.
Kevin's research also revealed that the success of the new culture relied, in part, on all employees being provided with the correct 'tools for the job'. This helps build a more resilient workforce that faces fewer incidents, facilitated by correct training and equipment. From a fleet risk management perspective this solidifies the need for driver and grey fleet training, as this resilience can equate to fewer incidents for at-work drivers.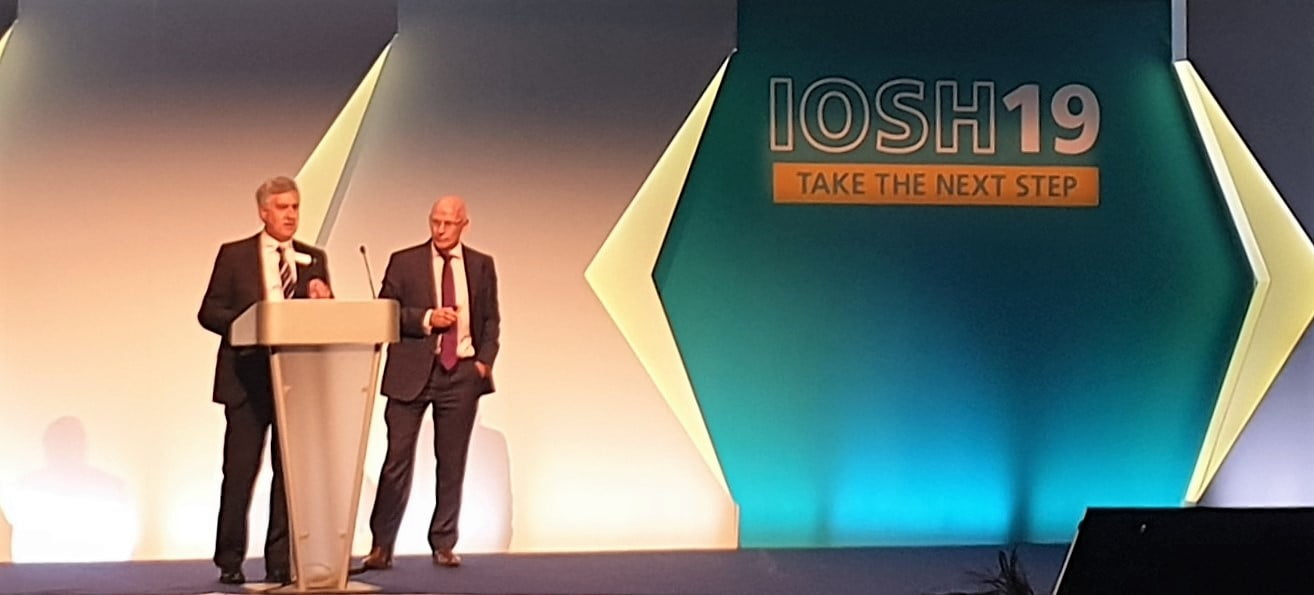 Neil Vincer and John Pares discussing accreditation.
Kevin's session laid the foundations for why it's important to go beyond compliance when it comes to health and safety, detailing the benefits. But the question remains, now we know the benefits that a 'culture of care' can bring, what's the most viable solution for implementing it? This is where initiatives such as accreditation are beneficial, offering employees training with a recognised level of quality assurance. Training that exceeds the legal requirements can come to be viewed by employees as a benefit, reinforcing the 'culture of care' while at the same time offering the 'tools' needed for the job.
For the next session Neil Vincer and John Pares from Givaudan discussed accreditation in detail. Their work saw how the motivation behind engagement with the program can stem from employees' formal qualifications ending when they leave high school. Accreditation allowed their colleagues to gain a recognised qualification that was backed by an external body.
"This was an opportunity to get evidence they had been properly trained and accredited by an external body" – John Pares
When it comes to fleets, many business drivers do not necessarily require a professional qualification, but accredited driver training provides them with just that. It can also improve employees' level of engagement with company safety culture and with their own role. Neil and John went on to discuss the sense of pride they witnessed in those who became accredited, and how much they truly valued their qualification. The business itself saw employees creating their own health and safety programmes, proving that going beyond compliance through accreditation drove effective engagement.
By having training accredited, drivers and their employers can benefit in the same way outlined during the two talks at IOSH. Accreditation follows the changing way health and safety policies are viewed and implemented by allowing companies to embed high standards in to their culture, while at the same time driving employee engagement. The conference highlighted how this provides personal development opportunities for drivers, allowing them to gain a recognised qualification, while equally benefitting their employer.
Click here to learn more about IAM RoadSmart's driver accreditation.