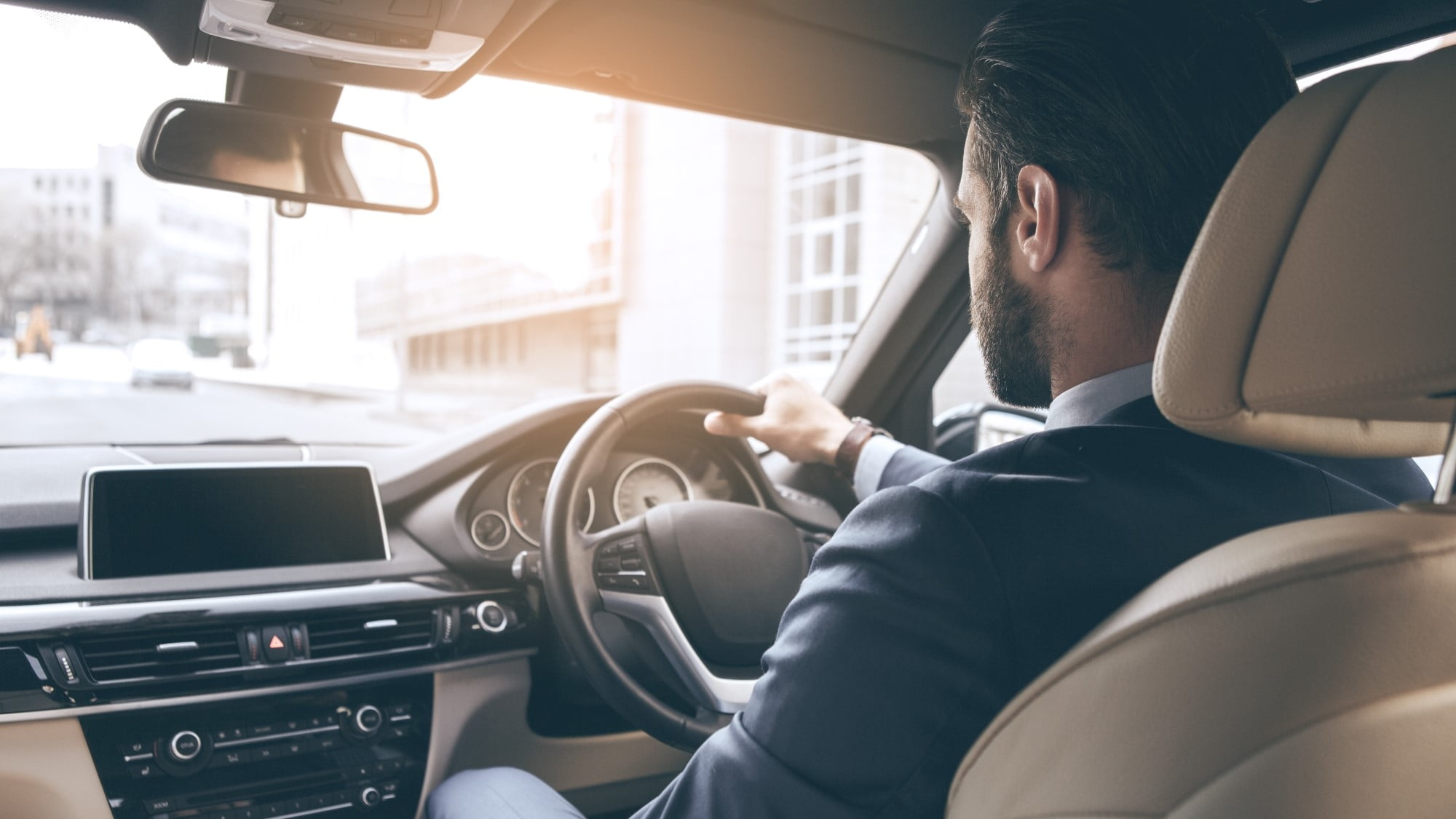 IAM RoadSmart has revealed the stark difference between the behaviours of company car drivers and other road users
Of the drivers surveyed since IAM RoadSmart launched the report in 2016, a higher proportion of company car drivers don't believe driving after drinking alcohol or taking illegal drugs is a threat to their personal safety – when compared to the attitudes of the general public
The report also found company car drivers were more likely to think using social media whilst driving and ignoring red lights were not a threat to their safety
IAM RoadSmart has expressed concerns about the percentage of at-work drivers who believe it's acceptable to drive under the influence of drink and drugs.
Research carried out by IAM RoadSmart, who surveyed over 2,000 drivers each year, found 31 per cent of those driving for work believe driving after using Class A drugs such as cocaine and ecstasy is acceptable, compared to 5 per cent of non-company car drivers.
The long-term analysis of the opinions of 15,376 private car drivers and 674 company car drivers also revealed that over a quarter of the company car drivers (26 per cent) felt it was acceptable to drive when they may have drunk too much alcohol, and 24 per cent would drive after using cannabis. In both cases, only 5 per cent of non-company car drivers felt it was acceptable.
Highlighting the differences between motorists driving for work and non-company car drivers in the data, IAM RoadSmart's Driving Safety Culture Report found 21 per cent of company car drivers had regularly or often ignored a red light within a 30-day window compared to 3 per cent of other drivers. The research also found that 21 per cent of at-work drivers often read a text or email whilst driving compared to 3 per cent of other drivers. Even more dangerously, 19 per cent said they often typed or sent a text while driving (compared to 2 per cent of non-company car drivers).
The latest figures from the Department for Transport (DfT) revealed up to a third of all road incidents involve someone who is at work at the time, this could account for over 20 fatalities and 250 serious injuries every week.
Neil Greig, Director of Policy and Research at IAM RoadSmart, said:
"It is incredibly concerning that this latest research shows we still have far too many drivers who don't understand the dangers of driving under the influence of either drugs or alcohol, and not acknowledging the danger they pose to themselves.
"By choosing to ignore key safety features like red lights or even using social media whilst driving, you are putting yourself at much higher risk of being involved in a crash. With a third of all incidents involving people driving for work on UK roads, businesses also need to hold themselves accountable for the responsibility they play in keeping their workers and other road users safe.
"IAM RoadSmart is calling on all fleet managers to adopt best practices such as checking licences, monitoring driver performance, and offering coaching to their most high-risk drivers. Not only will this save lives but also bring a direct benefit to the profitability and competitiveness of hard-pressed UK plc."
Mark Cartwright, Lead for Driving for Better Business at National Highways said:
"It astounds me how many organisations I see with strong, robust health and safety management who fail to apply the same expertise and energy to mitigating their road risk for their employees.
"People who die or are injured on roads are not statistics – they are families, friends and colleagues devastated. It's personal and simply unacceptable.
"At National Highways safety is at the forefront of every decision we make and we urge employers to manage the risk their employees are exposed to."
---
To learn more about how IAM RoadSmart can help you enhance your fleet, contact us.