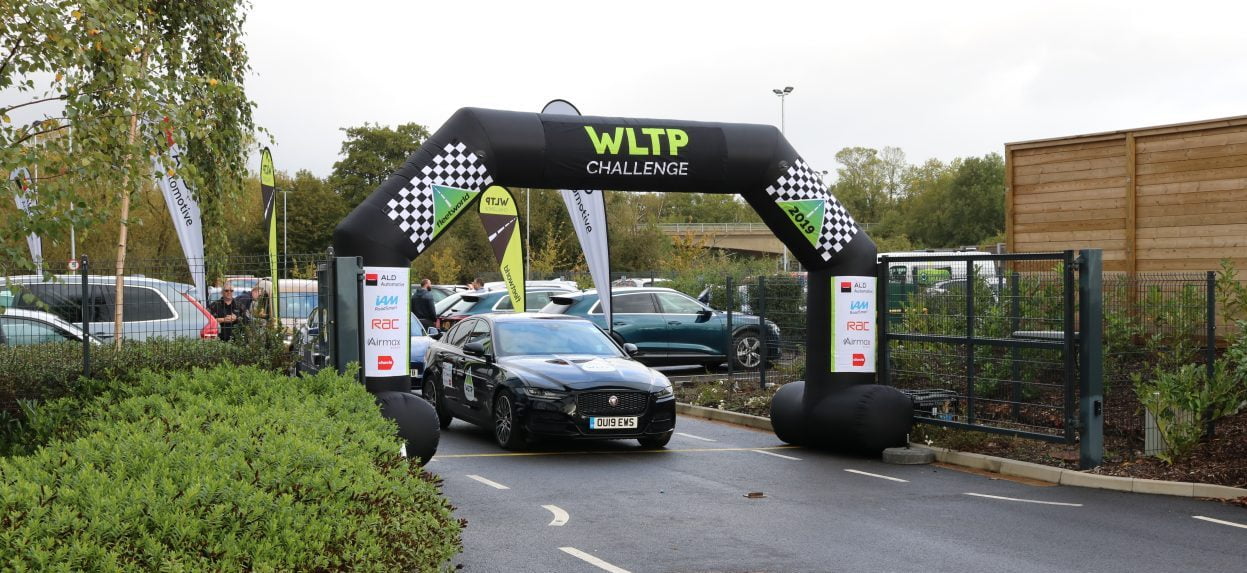 Claimed MPG figures have long been looked at with an element of scepticism, and for fleets these overstatements can have drastic cost implications over thousands of business miles. The new WLTP testing regime seeks to eliminate this doubt and provide a more accurate representation of the real-world MPG or miles/kWh fleet managers can expect to get from their vehicles.
In response, Fleet World has updated their long-standing MPG Marathon to the new WLTP Challenge which focusses on the economy figures provided from the new WLTP test. The event successfully ran last week (10th October 2019) and saw 21 vehicles and their drivers tested on their economy driving skills across a 220-mile route, at the end of which they were graded against their vehicle's official WLTP figures.
The Training
As the event's training sponsor, we provided eco-driving training for four of the drivers ahead of the event, which helped them to get the most out of their vehicle's fuel and battery. Our eco-driving course has been accredited by the Energy Saving Trust, and has been proven to equip drivers with knowledge and skills that can help to achieve significant fuel savings, equivalent to a reduction in fuel price of 15 pence per litre.
The Results
With the full results now available, we are pleased to say that two drivers from Fleet World, Jonathan Musk and Hayley Everett, both exceeded their vehicles claimed WLTP figures by 42% and 43% respectively. These improvements show the value of driver training, as well as the viability of beating the WLTP figures in a real-world business driving environment. See our coverage of the day here.
WLTP Challenge 2019 organiser, Luke Wikner commented "The WLTP Challenge 2019 just goes to show that every driver, be they a private motorist or a company car driver behind the wheel of any vehicle, can make significant incremental improvements to their fuel economy. Smarter driving in this way ultimately leads to safer driving, lower fuel bills, lower insurance, lower stress levels for drivers and fleet operators and a happier mobile workforce."  Click here to read Fleet World's full article.
IAM RoadSmart's driver training can help fleets to achieve improvements in driving efficiency like those demonstrated at the WLTP Challenge, with our Driving for Work course designed to teach advanced driving techniques including eco-driving.
As more fleets begin to adopt electric vehicles and hybrids to save fuel and tax costs, our EV familiarisation course can also aid those who are looking to make the move away from MPG and towards miles/kWh. Our charity status, and the EST subsidy, means we are currently offering the course free of charge to all public and private sector business drivers, including grey fleet.
Get in touch with us today if you're interested in how your fleet can benefit from the techniques used at the WLTP Challenge.